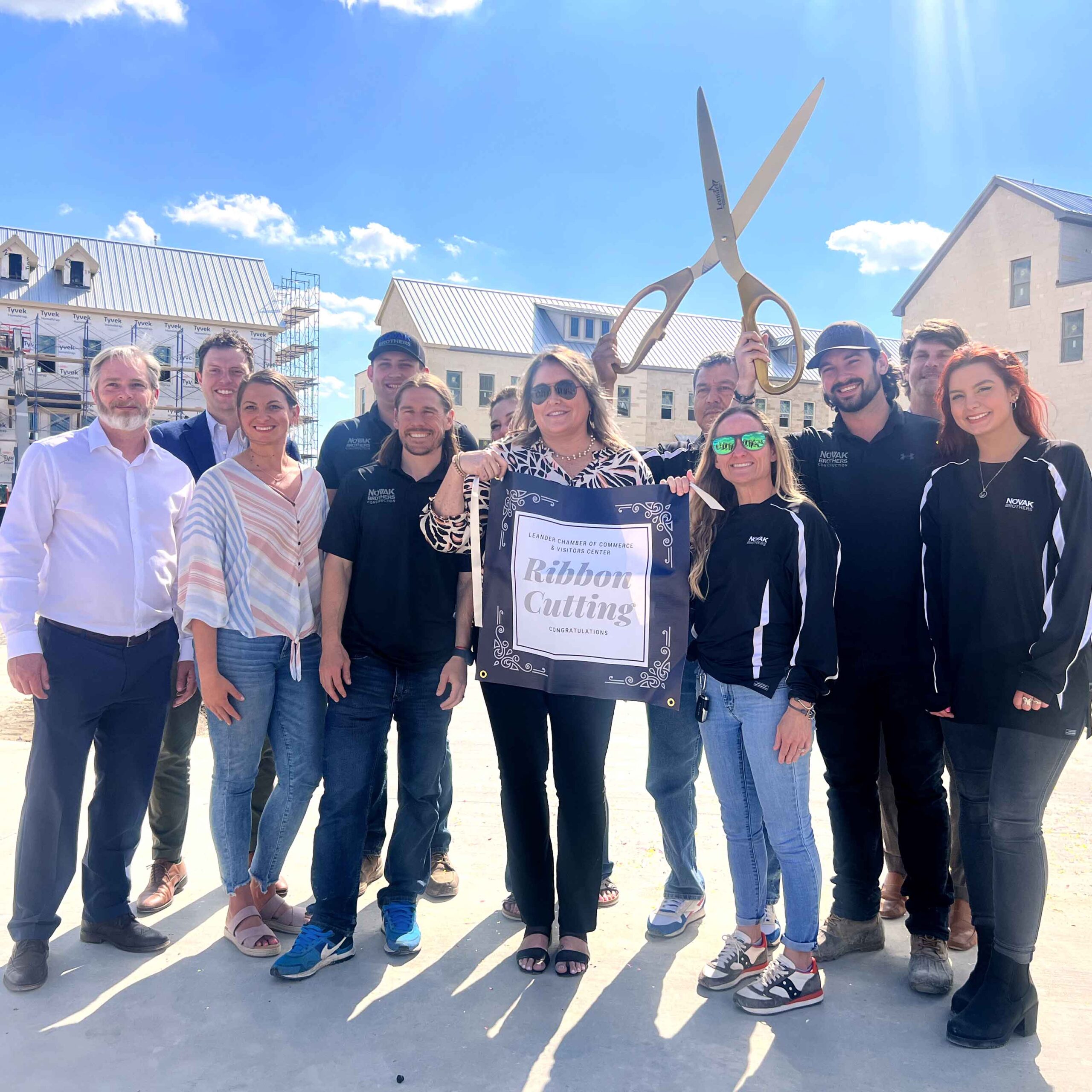 Novak Welcomes City Officials to Ribbon Cutting for The Brownstone at Northline
click an image to enlarge
Leander, Texas – Novak Residential Construction, a sub-company of Novak Brothers LLC based in Georgetown, Texas, welcomed Leander city officials, friends, family, and community leaders to the ribbon-cutting of The Brownstone at Northline — the first project of its kind to come to Leander.
These award-winning homes are inspired by classic 19th century row houses, all designed with native Texas materials and styling. Each of the attached, single-family residences features its own private elevator, a rooftop terrace and two-car garage. Novak will build 69 townhomes as part of its initial phase at Northline. All homes will be within walking distance to Northline's key destinations, including shops, restaurants, office spaces, and other community amenities, giving residents convenient access to Leander's new downtown district.
"Partnering with Alex Tynberg and the team at Northline Leander Development Company has been an exceptional experience," said Joy McVean, President of Novak Residential Construction. "We look for partners and projects that will help us create an enhanced lifestyle living experience for our buyers, and we've found that here at Northline."
Novak is a best-in-class real estate operating company with industry-leading capabilities across residential, office, multifamily, retail, and hospitality. Comprised of owners and investors known for pioneering urban mixed-use developments, Novak is trusted for financial strength, stability, and vision. Novak remains committed to selective acquisition, management, and development of innovative, high-quality properties that create long-term economic and civic value.
"Novak's talented team has been integral to bringing our vision to life — the downtown destination that Leander has needed for so long," said Alex Tynberg, Principal of Northline Leander Developer Company. "This is an important milestone for the project and we can't wait to welcome the first residents to Northline."
About NLDC
Northline Leander Development Company (NLDC) is an affiliate of Tynberg LLC, a seasoned real estate investment and development firm, focused on creating transformative urban, mixed-use communities.